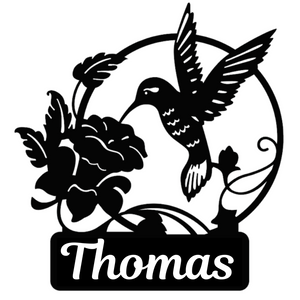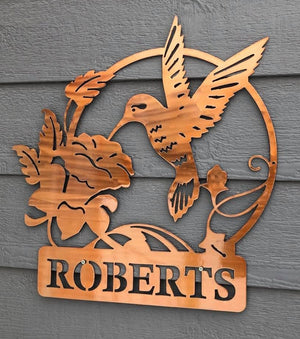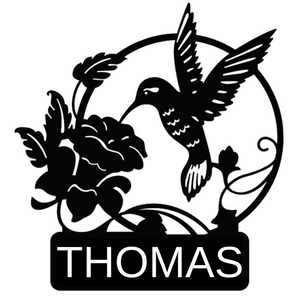 Product Description
This Personalized Hummingbird Sign is perfect for your home or garden. It is made of high quality steel and powder coated for maximum durability. This sign, customized to you, can be used inside or outside. This sign is sure to be something that you and your family can enjoy for years to come.
100% Satisfaction Guarantee or Your Money Back
We are so committed to creating happy customers that we offer a 100% satisfaction guarantee so that you can try our products completely risk free.
If you have any complaints about your order, let us know and we will ship you a new one, free of charge, no questions asked. Still not happy? We will give you a full refund AND you get to keep both signs!
Powder Coated for Maximum Durability
All products are powder coated for a durable finish that is much tougher than paint and can be used indoors & outdoors.
Quick Production & Shipping
All orders will be shipped within 7 days, though usually in less than 4 days. Shipping times may vary but total expected delivery time is 7-18 days.
Free Shipping
Free Shipping on orders over $100 anywhere in North America
Made in North America
All products are proudly made in North America!